【OneEARTH Project products for donations②&Special prize①】 EARTH beads accessory set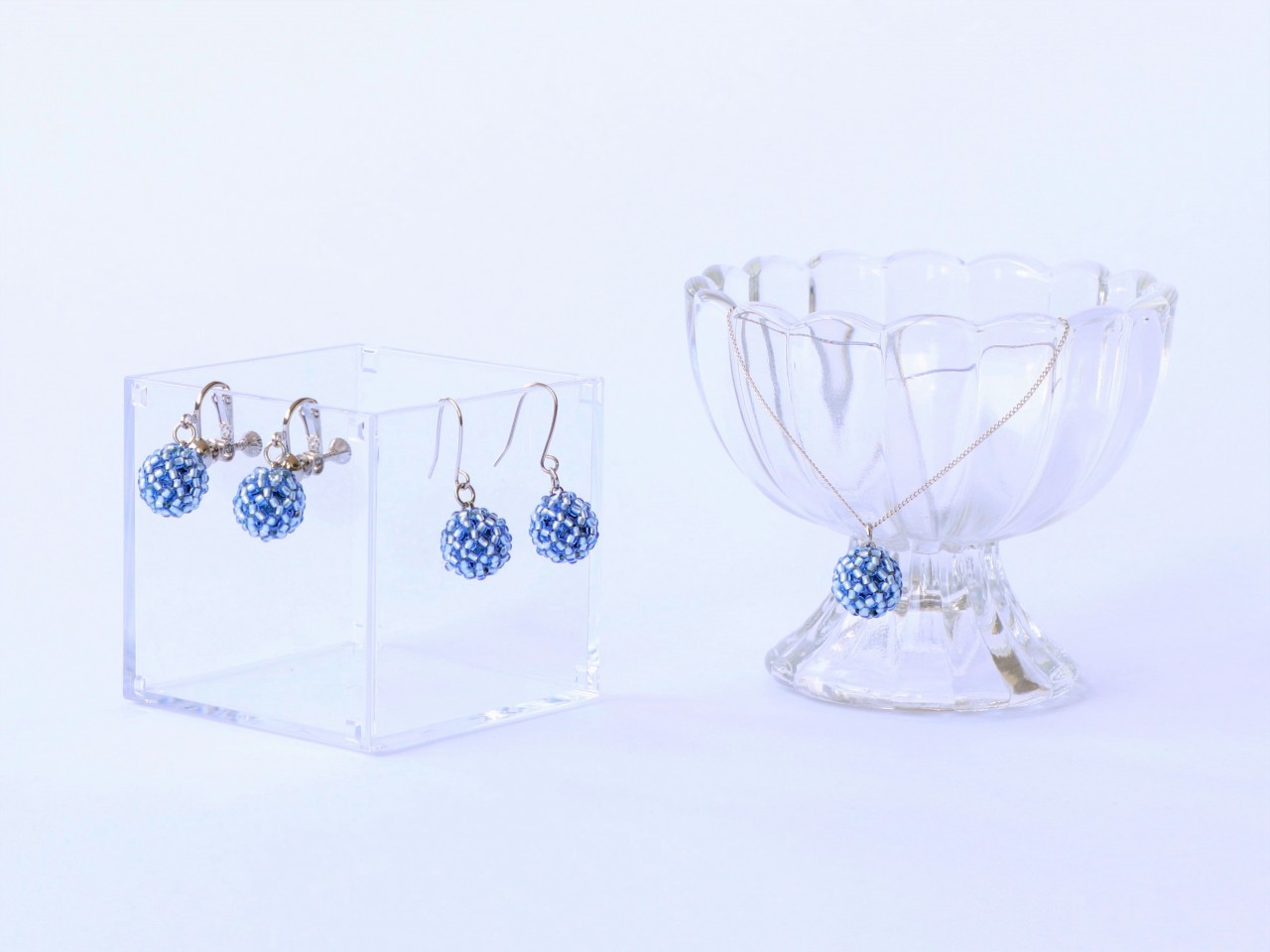 Special set with EARTH beads accessory necklace (chain) and pierced or clip-on earrings.
An elaborate, beaded sphere made with high quality glass beads.
The ball is made with small, round blue beads frosted on their surfaces and plated with silver inside.
TOHO's evenly shaped beads are favored at home and abroad by designers who insist on the highest quality.
Their beads are used for luxury brand collections.
This elaborate beads ball is made by hand, with an image of the earth, and shimmers elegantly.
[Specifications]
Necklace: About 40 cm long, metal parts made of brass
Pierce earrings: metal parts made of surgical stainless steel
Clip-on earrings: metal parts made of brass
*Choose either clip-on or pierced type.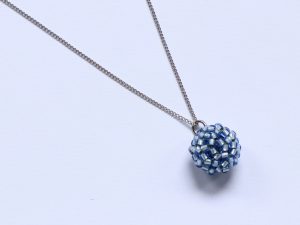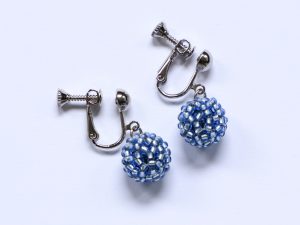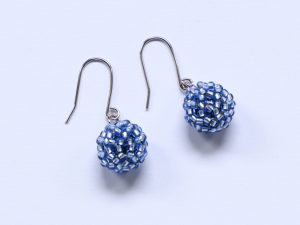 ■TOHO Co., Ltd. President:Iwao Yamanaka
Hiroshima-made glass beads. We'd like you to wear our "earth" beads ball.
We worked to develop an accessory expressing EARTH Hiroshima brand's "earth" motif using TOHO's high quality beads.
We carefully selected the beads ball's color, size, and design by making a variety of beads balls in different color combinations and sizes.
Eventually, we chose small, round blue beads with frosted surfaces and silver plating inside, and made this beautiful beads ball.
For the necklace strap, TOHO's original beads strap is available as well as the popular chain strap.
We hope you'll think about peace, holding this "earth" image accessory, and we'll also be happy if you learn that these internationally loved, high quality beads are made here in Hiroshima.

By making a purchase, all profits will be donated to an organization developing and distributing a vaccine against covid-19.
========================
OneEARTH Project → https://earth-hiroshima.com/oneearth/
This project has been completed.Thank you for your participation.
(※2020年6月1日~ 2020年8月15日)
========================