【OneEARTH Project products for donations④&Special prize③ 】Orizuru makeup brush (Kumano brush)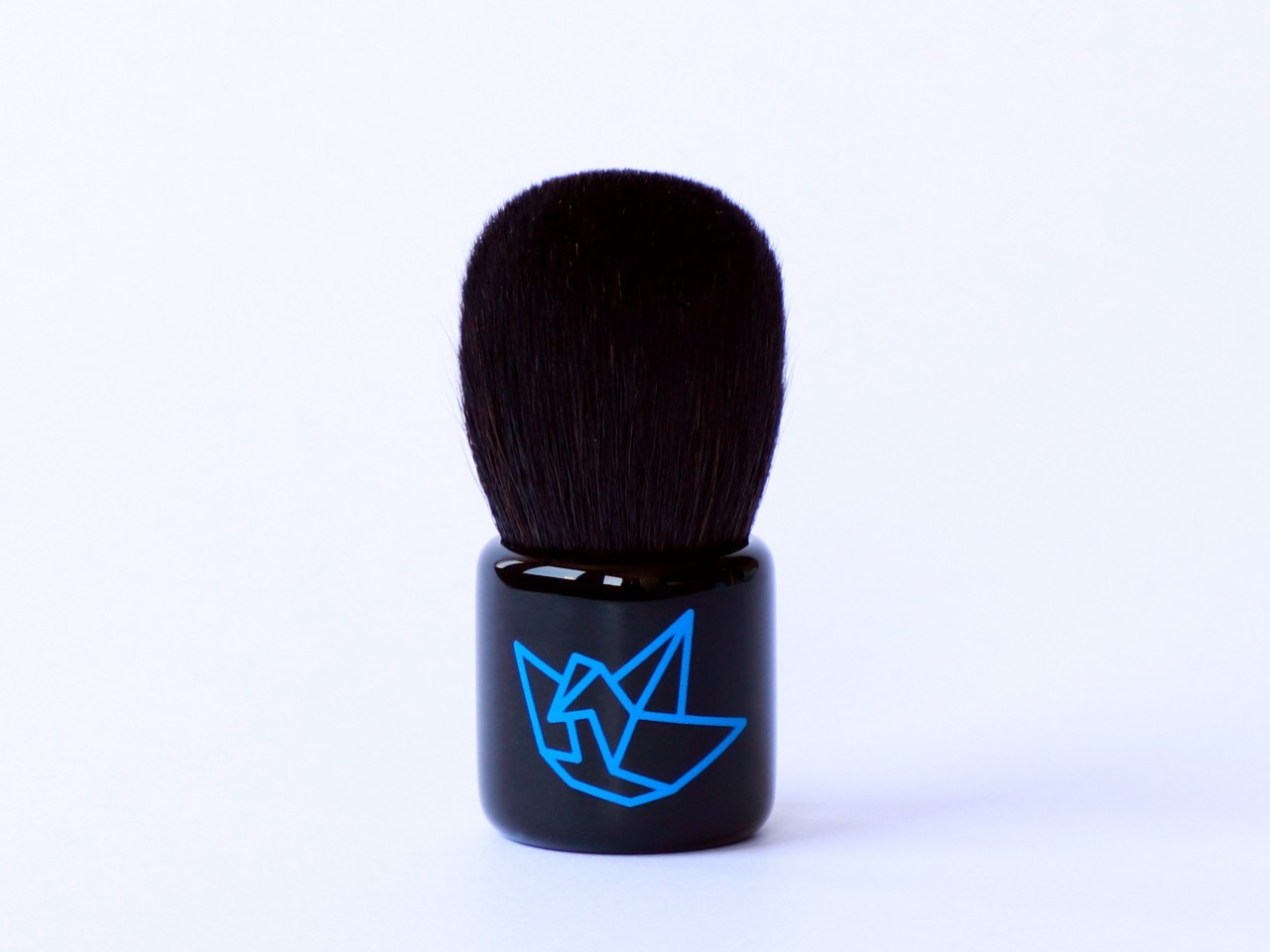 Orizuru pattern on a Kumano makeup brush gives you a warm feeling
Goats-hair powder & cheek brush with an orizuru illustration on the handle. Each brush is handmade, ensuring a superfine feel.The brush fits well in the hand and can also stand by itself for display.
Designed by K's design room (Tomoko Kanagu)
[Specifications]
Orizuru design: blue
Size: φ30×H68mm
Hiroshima-born traditional craft "Kumano brush"
"Kumanocho" is the traditional town where Kumano brush craftsmen have passed down their techniques since the end of Edo period.
Makeup professionals both in Japan and abroad love Kumano brushes for their superfine touch and good finishing. Kumano brushes are made only by aligning the hair's edges, never by cutting them. This process allows the tips to absorb powder finely so that the makeup finishing is smooth as bare skin.
■Koyudo Co., Ltd.  President:Takemi Tsuchiya
Kumano makeup brushes for women of the world
Kumano brushes are a traditional Japanese craft. The superfine touch and great makeup finishing are highly valued. Our brushes are well-known abroad as well as in Japan. But we're trying to gain more recognition and positively promoting ourselves overseas. This brush combines lavish goat-hair bristles and a stylish, colorful orizuru illustration on the handle to add the taste of Hiroshima and a wish for peace. I think it will give you a warm feeling every time you use it. We targeted every women in the world when we produced this makeup brush.
By making a purchase, all profits will be donated to an organization developing and distributing a vaccine against covid-19.
========================
OneEARTH Project → https://earth-hiroshima.com/oneearth/
This project has been completed.Thank you for your participation.
(※2020年6月1日~ 2020年8月15日)
========================