[Product introduction] Orizuru (paper crane) charm
Hello!
We're EARTH Hiroshima.
Today, we'll introduce the "Orizuru charm," one of the EARTH Hiroshima's products.
Speaking of Hiroshima, the "orizuru (paper crane)," a symbol of peace, comes to mind. When former U.S. President Barack Obama visited Hiroshima, he folded an orizuru. And near the atomic bomb dome, a new tourist spot the "Orizuru Tower" has just opened. And here is a product which expresses the "orizuru" using resin in a 3D shape.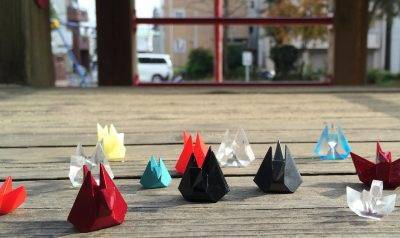 Ms. Kanagu, a local designer, and Baba Plastic Co., Ltd. which makes car parts, collaborated to create this product, carefully pursuing the perfect wing angle, body thickness, size, feel, and color so that people will really think, "How cute! I want it! I want to wear it!"
The shape of orizuru is generally considered too complicated to make. So, to create the perfect shape, they went through many prototypes.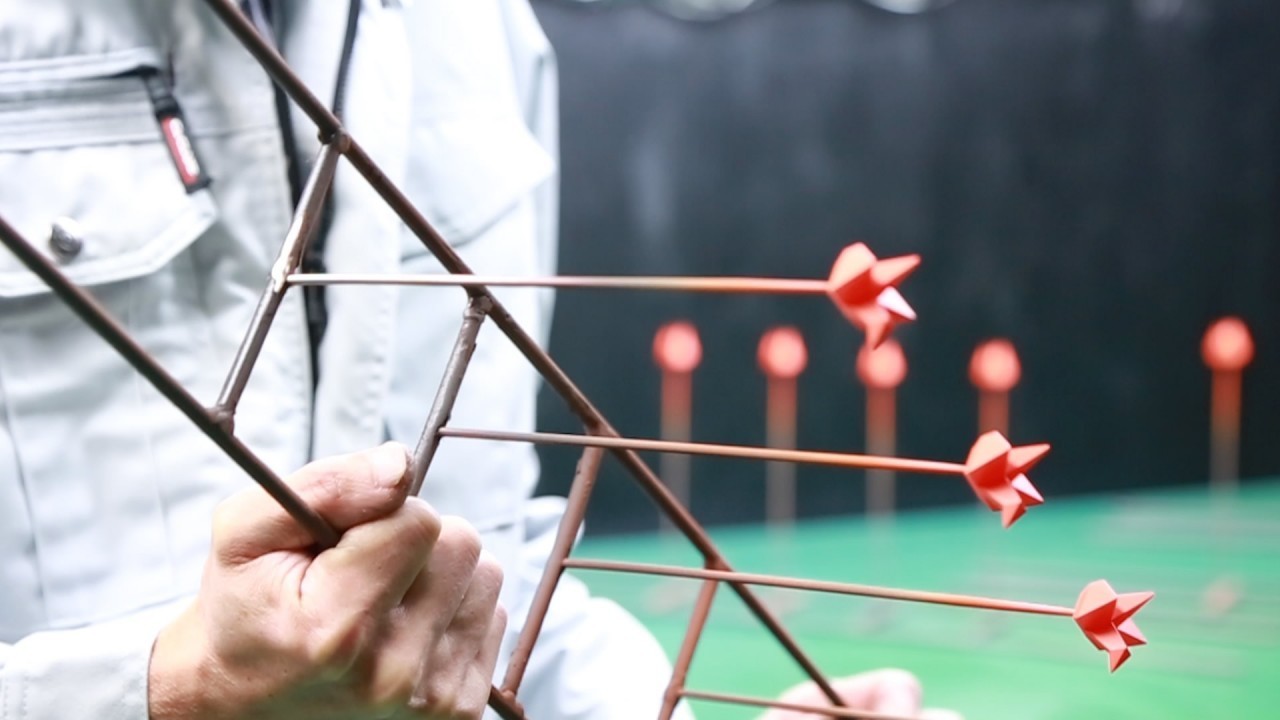 When the product was finished done, we were so excited, and shouted "It's cute!"
Each item is carefully coated for finishing.
The gorgeous, lustrous coating can be worn for a dressy look.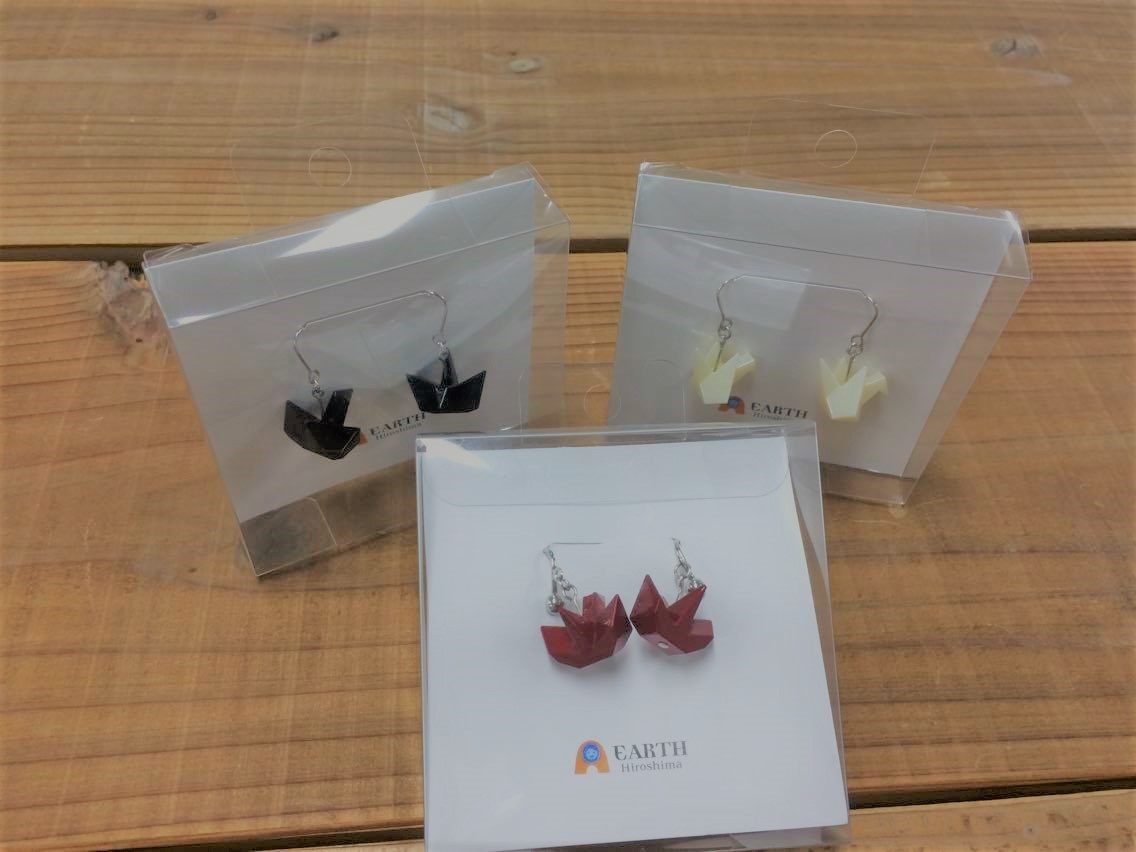 Pop and the cute "matte" type has 7 colors in total at this point. You can pick a color to match your style or mood.
*Only earrings have a clear color.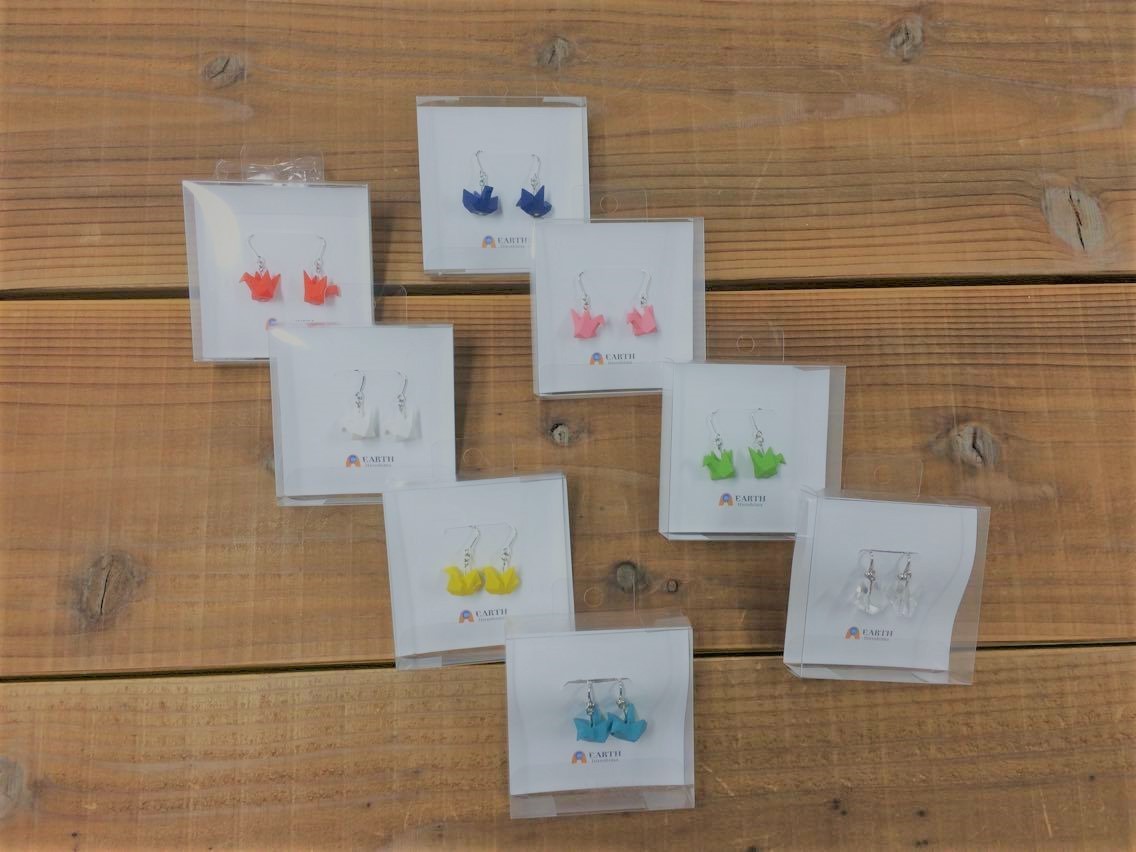 Both matte and shiny types have their own good points!
Actually, my favorite is the bright red matte type. This color is inspired by Miyajima's torii gate.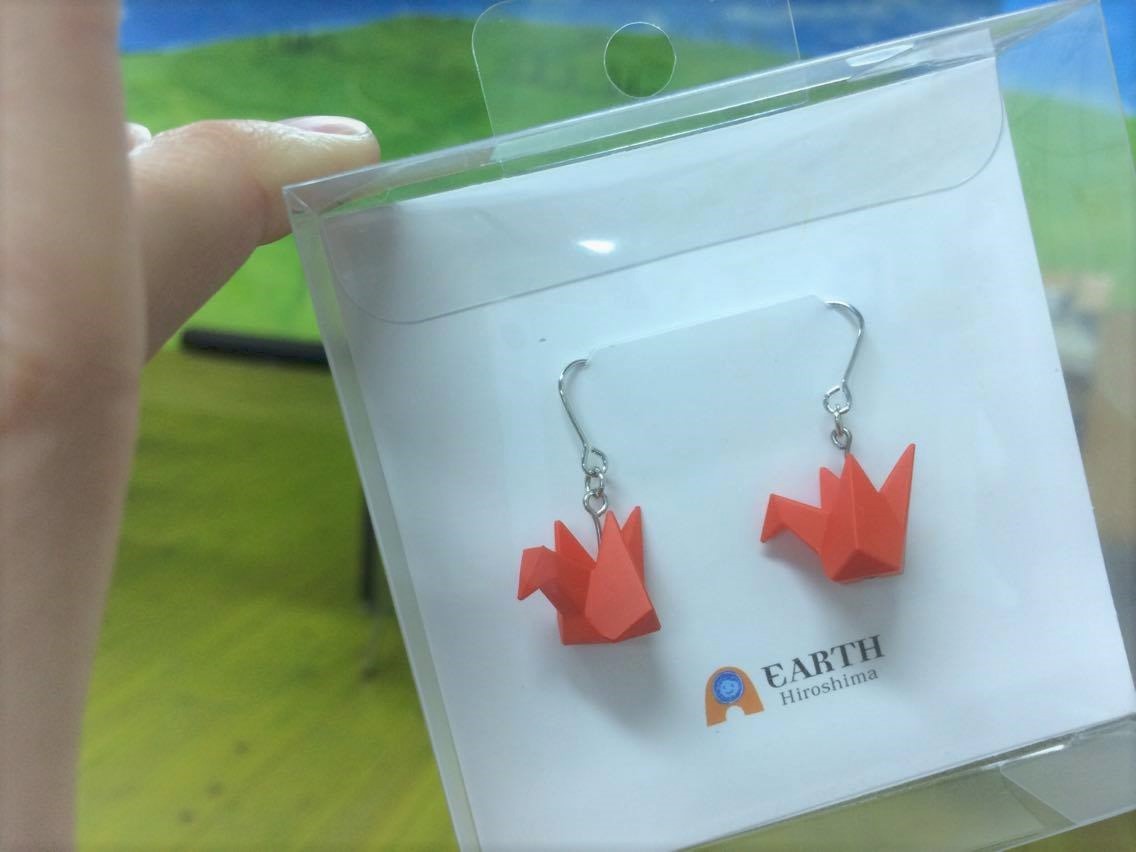 Each staff has a favorite color, or one that suits them best. People often ask us which is the most popular color, but they're all popular.
We'll continue to expand the choice of colors, so please keep checking back!
Currently, the product lineup includes earrings and necklaces, keychains, bookmarks, and ear scoop. Some people use them as amulets.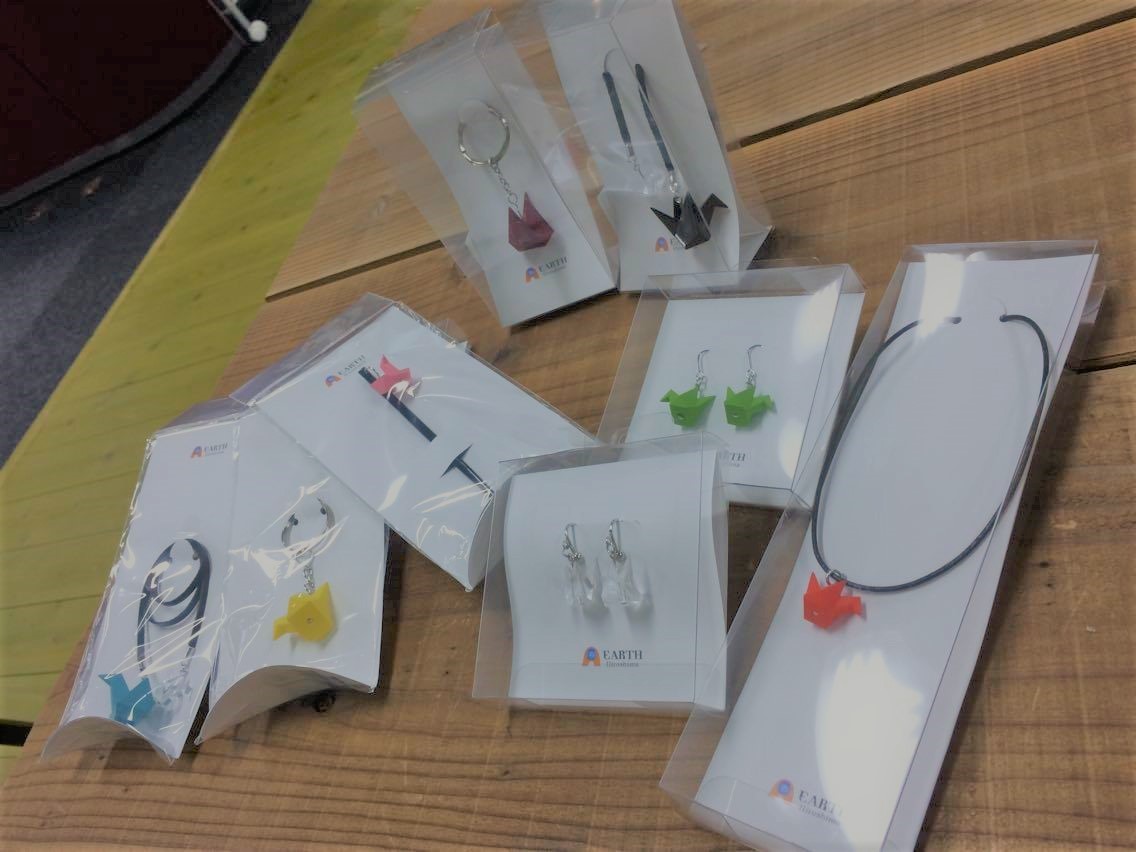 We're currently developing new items . When they're ready, we'll let you know!
——————————————-
Click here to find stores offering these items.