【Press Release】A participatory project to support the development & distribution of a vaccine against covid-19 "OneEARTH Project"
(English website) https://earth-hiroshima.com/oneearth *Open on June 15th (Mon.)
(Japanese website)https://earth-hiroshima.jp/oneearth *Open on June 1st (Mon.)
Hiroshima-originated brand "EARTH Hiroshima" announced the launch of the participatory project "OneEARTH Project," supporting the development and distribution of a vaccine against covid-19, on June 1st (Mon.), 2020.
This project's committee members are Soar Service Inc. which produces the "EARTH Hiroshima" brand, NEXTVISION Co., LTd., SWINGINGBITS Inc. MIRAI Inc. and KOTOBA DESIGN STUDIO (All are located in Hiroshima City, Hiroshima Prefecture).
All profit from this project will be donated to an organization involved in developing and distributing a vaccine against covid-19.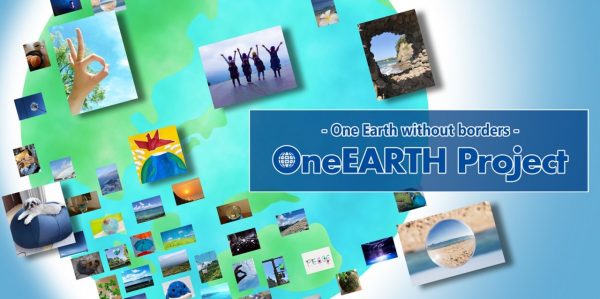 Photos posted to SNS from abroad as well as in Japan will form mosaic art of one large earth (=OneEARTH).
― The world is all connected "One earth without borders" ―
Create a feeling of calm, gentle unity
that can spread around the world,
bringing happiness.
Let's do what we can. 
The entire world has suffered greatly from covid-19. In Japan, measures have meant staying home, closing businesses, staggering working hours and working remotely. But no one knows what the future holds.
So we asked ourselves, "What can we do now?"
With hopes that a vaccine can be developed, and delivered worldwide at the earliest possible date, we launched this project.
This project is a participatory project in which the public can contribute to development and distribution of a vaccine against covid-19 by posting their photos on SNS or making a donation by purchasing products. Also, we will present special sets of EARTH Hiroshima's blue (the earth's color) items to participants who post especially impressive photos.
====Judges of the posted photos are 14 renowned creators from Japan and abroad====
<Members of judges>
■Yuichi Ito <Yokohama> / Animation Director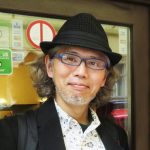 Born in Tokyo in 1962. His major works include "Knyacki!" on NHK E-tele (Excellence Award in Animation Division, 1st JAPAN MEDIA ARTS FESTIVAL), the television commercial "Mister Donut's  PON de LION series," short animation modeled on Yokohama "HARBOR TALE" (Best animated film/Audience award in ZLIN FILM FESTIVAL in the Czech Republic), and "GARDEN BEAR" (official mascot character for "National Urban Greenery Fair Yokohama 2017").
As an international judges for the Hiroshima International Animation Festival, as well as for "Yuichi Ito's Animation World Exhibition" held at Hiroshima City Museum of Contemporary Art in 2006, he has strong links to Hiroshima.
Representative of I.TOON Ltd. / Professor at the Graduate School of Film and New Media, Tokyo University of the Arts / Board member at Japan Animation Association
■Mitsunori Kataama <Tokyo> / Director of Photography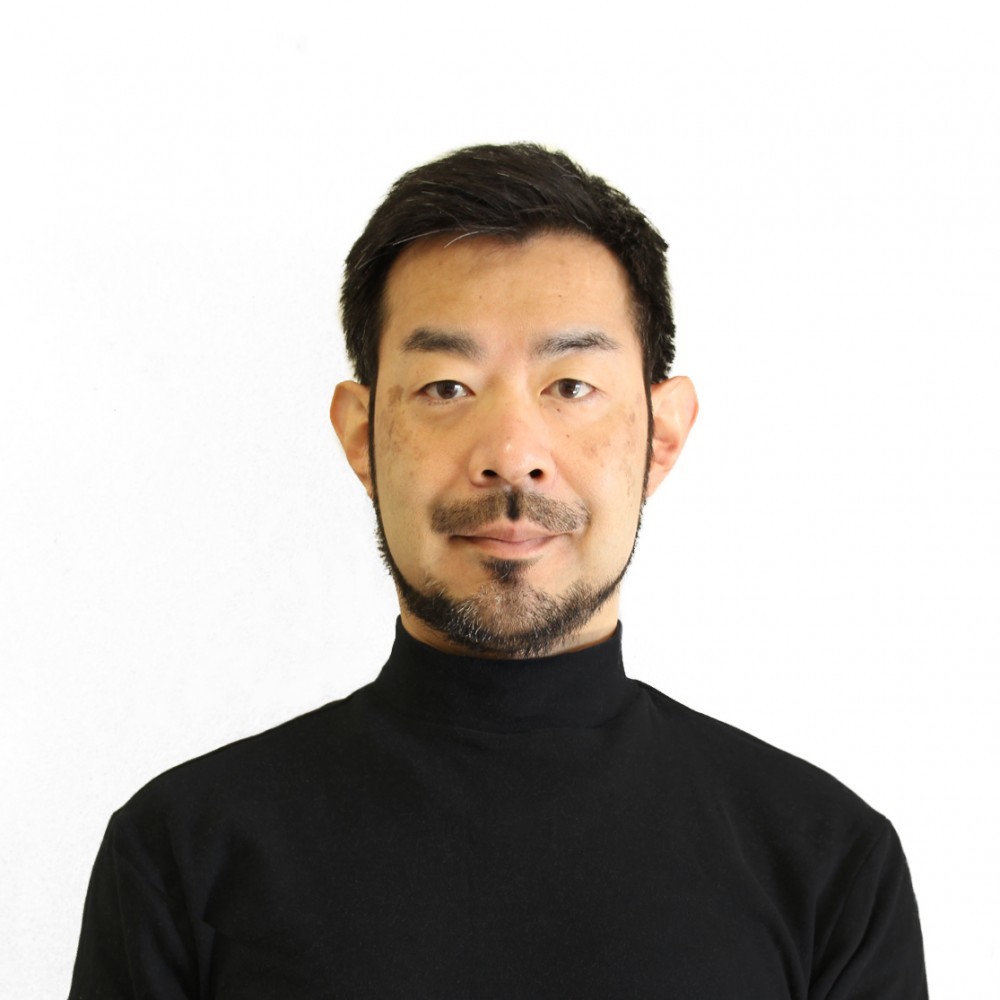 Born in Iwakuni City, Yamaguchi Prefecture, in 1964. In 1995, entered STUDIO GHIBLI Inc and worked as a 3DCG director for "Spirited Away," "Howl's Moving Castle," and "Tales from Earthsea." In 2010, began work at Polygon Pictures Inc., serving as the art director and director of photography for the trilogy "Knights of Sidonia," "Ajin: Demi-Human," and "GODZILLA." In 2019, took up the position of director at MediaGuild Corporation.
■Kimiko Nishimoto <Kumamoto> / 92-year-old Amateur Photographer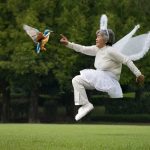 She held her first solo exhibition at the age of 82 at the Chibajo branch of Kumamoto Prefectural Museum of Art.
The selfie photos she submitted as homework for "Yubi-juku" became a hot topic of conversation, and her photo essay "Hitorijanakayo (You're not alone)" was published. This essay won the 2017 Kumanichi Publishing Culture Award. In 2016, she took up the position of art director for the internationally renowned company Adobe's 2017 New Years card campaign. She's been introduced on numerous TV shows, and is getting attention worldwide.
■Tomoaki Kohguchi <Hiroshima/Global cosplay world>
Cosplay Event Coordinator (Founder of "Cosquerade")
■Toshiya Kubo <Sapporo/Tokyo>
 Content Producer (Producer of Sapporo International Short Film Festival & Market)
■Hiromi Takahashi <New Zealand>
Beauty Specialist
■Satoshi Dono <Osaka>
 Community Producer (Industrial Support Organization Coordinator)
■Shihori Nakanishi <Tokyo>
 Cooking Expert (Belongs to OSCAR PROMOTION)
■Masahiro Nohjima <Hiroshima>
 Graphic Designer (Professor at Hiroshima City University, Faculty of Arts, Department of Design
and Applied Arts,Visual Communication Design)
■Rev. Izumi Hasegawa <Los Angeles>
 Hollywood Film Journalist/Shinto Priest
■Satoshi Hasegawa <Toyama>
 Art Director/Design Advisor (Founder of TOYAMA Art Directors Club)
■Sachio Hihara <Shizuoka>
 Designer/Producer (SOON JAPAN DESIGN PROJECT producer)
■Tsukasa Fukushima <Osaka>
 Producer
■Kenichi Muraoka <Tokyo>
 Illustrator (Representative of Portrait Therapy Project )
14 members, without honorifics
*Name, type of business, <base of business/activities>
========About OneEARTH Project========
(English website) https://earth-hiroshima.com/oneearth
(Japanese website)https://earth-hiroshima.jp/oneearth
Anyone from any country can participate in 「OneEARTH Project」in 2 ways.
1. Post your photo.
Post an earth-themed photo with "a message for the earth" and the hashtag "#OneEARTHprj."
Your post will become a donation toward medical efforts to prevent the spread of covid-19 in developing countries with challenged medical systems. The more photos are posted, the larger the donations that can be made. A photo posted in SNS will be one piece of mosaic art so that everyone can make one large earth (=OneEARTH). Additionally, we will present awards to participants who post especially impressive photos.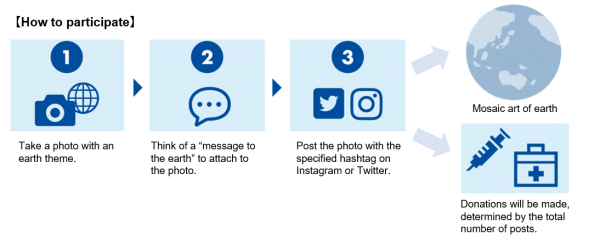 2. Make a donation with a purchase
This project's concept "One earth without borders" is the theme of the Hiroshima-based Peace brand "EARTH Hiroshima." From the brand's products, we selected the blue (the color of the earth) items to make special sets.
By making a purchase, all profits will be donated to an organization developing and distributing a vaccine against covid-19.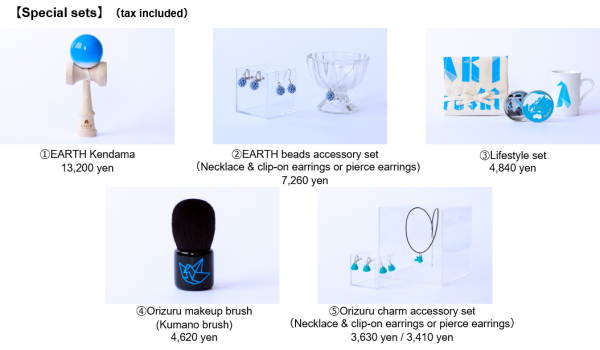 ========OneEARTH Project specialized SNS account========

========Outline of OneEARTH Project Committee========
<Planning & management> *Project leader
・Company  Soar Service Inc.
・Address   SO@R Business Port 4F, Wako-Hirose bldg. 3-11 Hirosekitamachi, Nak-ku, Hiroshima 730-0803
・Representative  CEO, Chizuru Gorai
・Business Planning/renting/management of office for corporation and sole proprietor
Supporting product planning/developing/sales Supporting/consulting business starting/operation

<System development>
・Company NEXTVISION Co., Ltd.
・Address  Enomachi Bureau 6F, 2-15 Enomachi, Naka-ku, Hiroshima 730-0851
・Representative  CEO, Takeo Arima
・Business  System development, creative business, network solution, IT training
・URL  https://www.nextvision.co.jp/

<WEB production>
・Company  SWINGINGBITS Inc.
・Address  Ozaki bldg. 703, 4-5 Inarimachi, Minami-ku, Hiroshima 732-0827
・Representative  CEO, Nobuo Mochizuki
・Business  Web and digital contents design, production and development
・URL  https://www.swingingbits.com/

<Music production>
・Company  MIRAI Inc.
・Address  4-15-5F, Hatchobori, Naka-ku, Hiroshima 730-0013
・Representative  CEO, Masakazu Nishinaka
・Business  Planning & designing omni-channels including multi-device website/print medium,
supporting digital marketing, planning & developing multi-device website
website building & operation support, design consulting, media planning & operation

<Translation>
・Company  KOTOBA DESIGN STUDIO
・Address  1-4 Hagoromocho, Naka-ku, Hiroshima 730-0814
・Representative  Keiko Kurisu
・Business  English writing, website translation (English & Japanese), subtitle translation
・URL  http://www.so-so.co.jp/member/kurisu/
========Supported by========
The Mainichi Newspapers Co., Ltd/The Chugoku Shimbun Co., Ltd./RCC BROADCASTING CO., LTD/
TSS-TV CO. LTD. /Hiroshima Home Television Co., Ltd./HIROSHIMA FM BROADCASTING Co., LTD.