[Business trip report: Vienna] At the Vienna International Centre, EARTH Hiroshima's orizuru wine charm was exhibited with BOTTEGA's glass art.
Hello. We're EARTH Hiroshima!
We made a business trip to Vienna in Austria and Venice and Milan in Italy to look for chances to extend EARTH Hiroshima's endeavor overseas.
First, let us tell you what we achieved in Vienna!
We attended the reception of the glass art exhibition for peace "Spirit of Peace" held by the Italian company BOTTEGA at the Vienna International Centre. This event schedule was set, coinciding with the date of the IAEA Board Meeting which was held at the International Centre from November 19th to 23rd.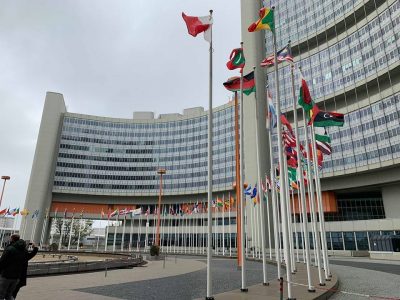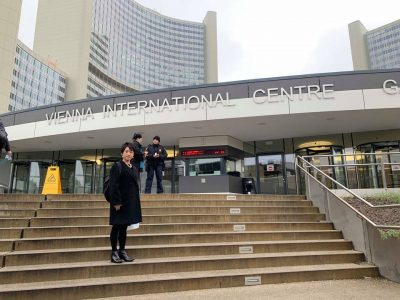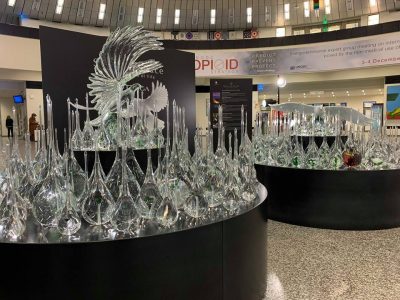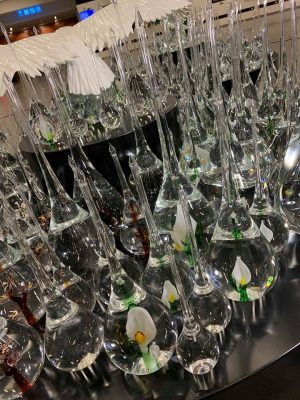 We were able to make precious and special connections, by realizing a BOTTEGA's "Peace for the World, Spumante" and EARTH Hiroshima's orizuru wine charm charity collaboration project.
We're thrilled that our EARTH Hiroshima product (orizuru wine charm) was exhibited at the United Nations center.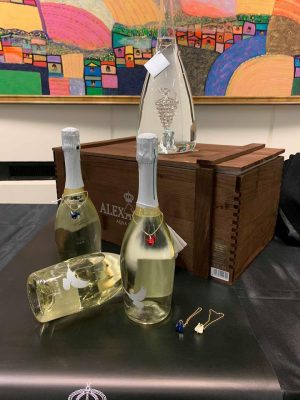 The reception started with a greeting from BOTTEGA's president Sandro. The UN ambassador also made a speech and Hiroshima City's Mayor Matsui's video message was shown.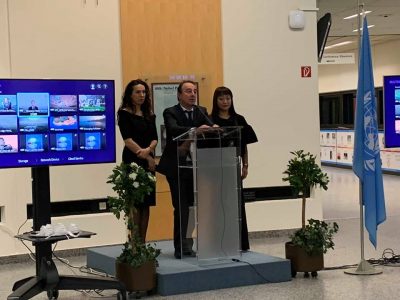 We're impressed with BOTTEGA employee Asako's professional singing.
That was so much like Vienna, the capital of music!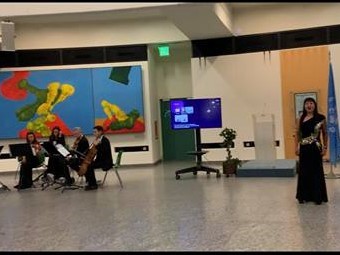 A lady at the International Centre liked the orizuru charm so much!
Clear color pierced earrings look so good on her. We fell in love with cute Isabella!
On the 21st, Unicef's event was held at the same venue and the media attended.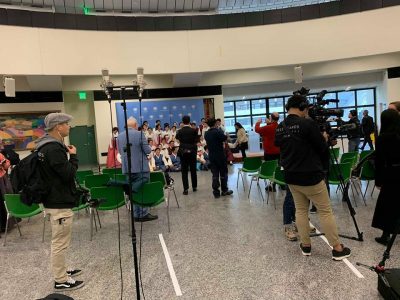 And they gave us a facility tour!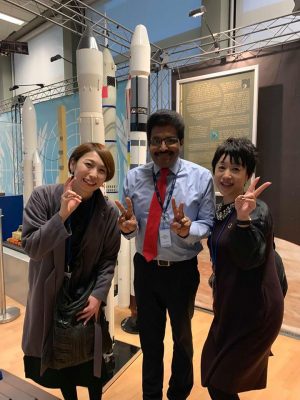 As we expected, the United Nations was such an interesting facility.
Lots of people showed interest in EARTH Hiroshima's concept and products, and we received valuable feedback on new and current products. It was such a great opportunity!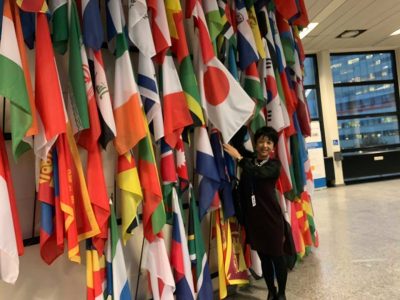 Besides the International Centre, we made a number of achievements.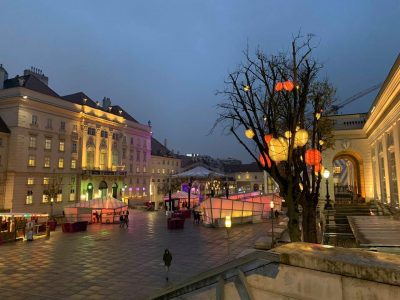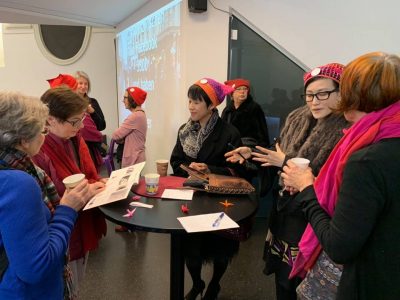 At the complex of the "Museum Quarter (MQ)," we happened to join a charity event.
At the event, we discovered that many people knew about "orizuru paper cranes," and heard various opinions from them!
And on another day, BOTTEGA introduced us to Ms. Regina, who edits the in-flight magazine for Swissair, which introduces interesting destinations around the world. She was very interested in Hiroshima, too. I have a feeling that it will lead to another exciting project…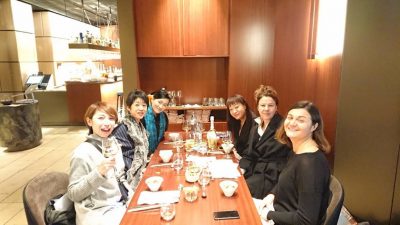 We had a meal together at "SHIKI," a gorgeous restaurant located in the center of Vienna.
The owner is Joji Hattori, from the founding family of Hattori Seiko Co., Ltd. But his main occupation is as a musician (conductor and violinist)!
The name of the restaurant, "SHIKI," has a double meaning in Japanese, both "conducting" and "four seasons."
Ms. Regina said that she liked Japanese sake. So when I take a look at the menu…
I was surprised to find Hiroshima's sake "Ugo no Tsuki."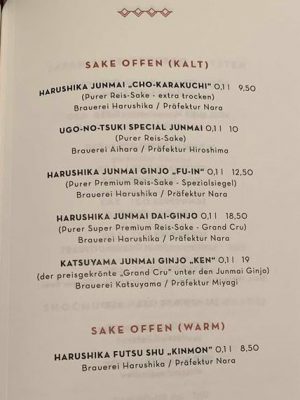 Having oysters (from France) and "Ugo no Tsuki" in Vienna… What a rare and precious experience…
Near our hotel, a big Christmas Market was being held. So we dropped by the market at night.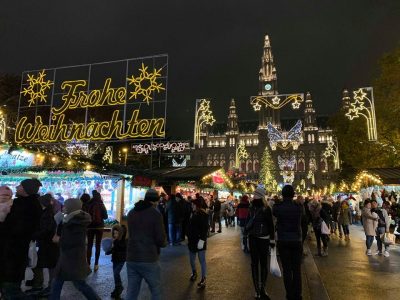 The city of Vienna was so beautiful and wonderful.
I'd like to return someday!
Click here for → Trip to Venice