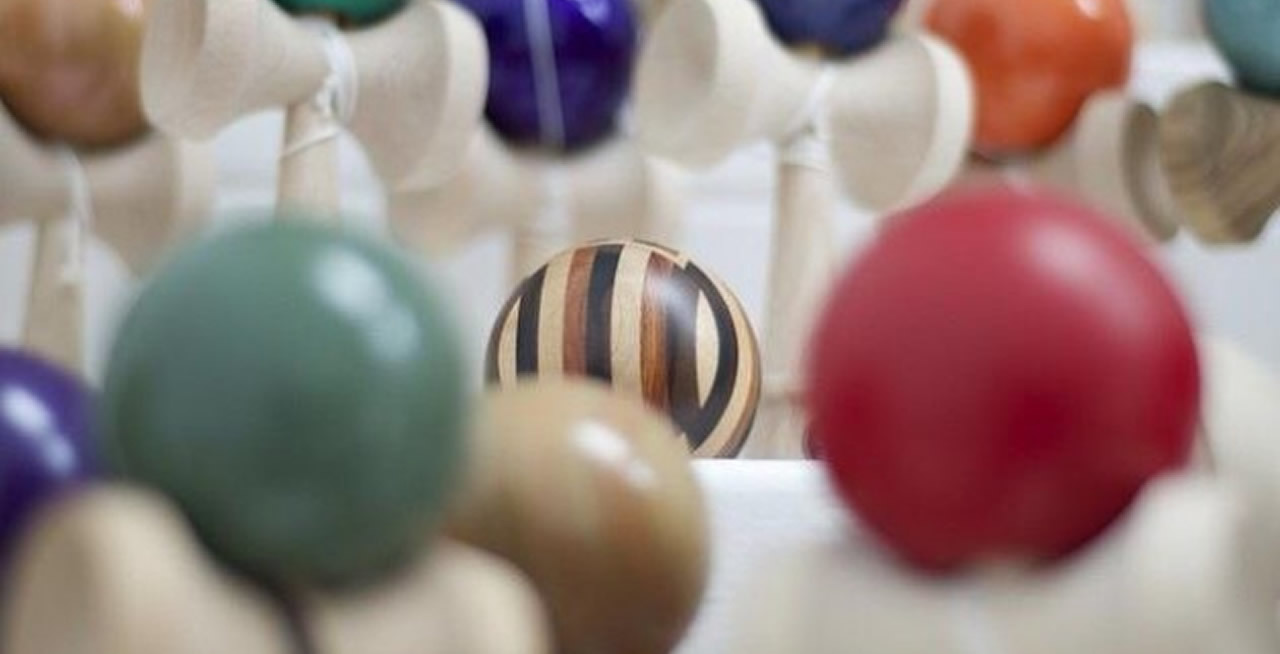 Iwata Mokko Inc.
From Japan to the world
In Hatsukaichi City, Hiroshima Prefecture, Iwata Mokko makes kendama, a Japanese traditional toy, using their wonderful wooden craft wheel and coating techniques.
Kendama is now more popular abroad than in Japan!

"Mugen musou" ― Revival of legendary kendama

This kendama was once discontinued. However, to meet the demands of diehard kendama fans, they improved the kendama with their technology and made "Mugen Musou" combining function, beauty and usability.

Using a world's-first spike-replacing technique and original coating techniques, this kendama has smooth curves and deep colors that seem to draw you in.

This kendama is highly valued as an art piece or craft item as well as in competition.

With carefully selected materials and a superb coating technique, there is no better kendama. It's gaining more and more attention abroad as well as in Japan.

"EARTH Hiroshima"products